We are delighted to announce that we've expanded our range of louvre doors and now stock more sizes than ever before, in both white primed and pine finishes. The popularity of louvre doors has increased in recent years and more and more people are now incorporating them into their homes. Louvre doors can be used all around the house and are used particularly in bedrooms, kitchens, bathrooms and as airing cupboard doors. The open louvres allow airflow to prevent the cupboard becoming musty.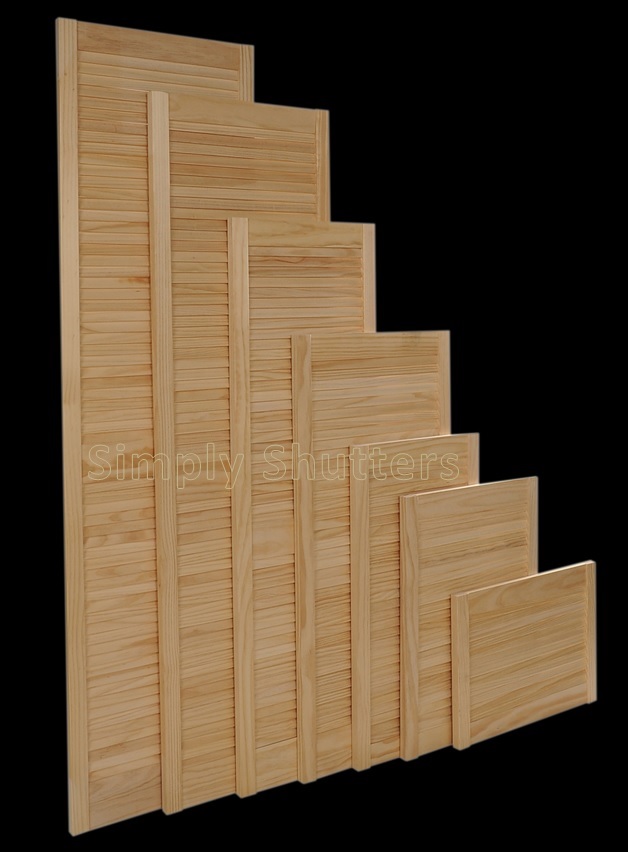 All our louvre doors are made from the highest quality Araucaria Pine and constructed with engineered stiles to ensure that common issues such as warping, bowing and splitting are never a problem. This means they are not just good looking but durable as well.
With the increasing popularity of louvre doors, it seemed a natural progression for us to expand our range not only to meet demand but to ensure we continued to offer a level of service that others would struggle to match. We are proud to announce that we now also stock 42" tall doors across 5 different widths.
Paul Millar, co-founder and company director at Simply Shutters says:
"This is great news for us as a company and of course great news for our customers. Instead of having to accept a limited choice when it comes to door sizes our clients now have a more comprehensive range to choose from. This will make their search for the right product easier. As a company we've always believed that if we help our customers that they in turn will help us".
We are a small family run business who specialises in the manufacture of bespoke, maintenance free, external, decorative window shutters and the supply of interior louvre doors. We keep over 3000 louvre doors in stock for fast dispatch.
We hand make all vinyl uPVC products in our workshops to allow us to offer products built to customer specifications at the lowest possible prices.
For more information on our interior louvre door range go to: https://www.simplyshutters.co.uk/shop/interior-louvre-doors-c-40.html
Please 'Like' and follow our Facebook and Twitter accounts to keep up to date with the latest Simply Shutters content including new products, specials offers and up to date photos.
Simply Shutters will always be a name you can rely on!