You turn the key in the door and step inside. You take a deep breath and absorb the space in front of you. This is the front room, dining room and the kitchen. And it's all yours.
The ever growing populations and steady rise of rent and mortgages means a large number of us are living in smaller homes or living in homes with multiple occupants. As a consequence we are often thinking of different ways to make the most of the space we have.
Louvre doors have often been incorporated into people homes because they're versatile, stylish and they don't break the bank. Here's some of our suggestions on how louvre doors can help you save space.
Wall storage.
Using the walls is a great way to store items in your home without taking up too much space. Louvre doors are ideal for this purpose because not only are they lightweight but the louvre blades can be used to hang items. This is particularly useful for those who have a lot of jewellery or loose items as they can be hung from the doors leaving you with that extra desk or drawer space for other items.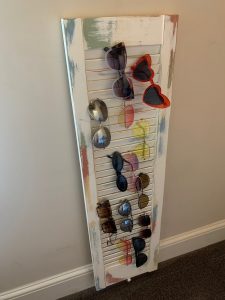 Kitchen storage.
The open louvre design on louvre doors is great to use as hooks for handing utensils or other kitchen items. This is especially useful if you have a small kitchen with little drawer space. You could even use a louvre door as a kitchen notice board by using the open louvres as slots.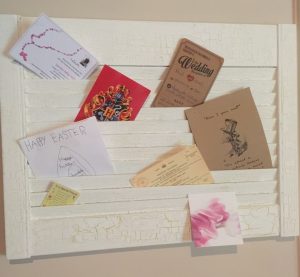 Under stairs and alcoves.
Sometimes it's not just about trying to save space but using the space that you have. Be space smart by using under stairs and alcoves spaces to create shelving and cupboard space. Using louvre doors to finish off the look is ideal as the open louvre design will keep cupboard space free of musty smells.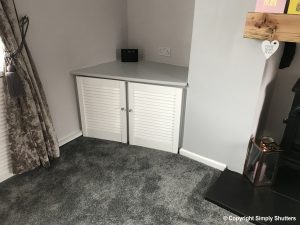 Make a room divider
Use freestanding louvre doors as a room divider by adding hinges. This is a fantastic way to help create separate living and bedroom areas in smaller homes such as studio apartments. Not only does this help create privacy but you have a modern and sleek alternative to voiles or curtains. Plus they can be stored flat and placed out of the way if required.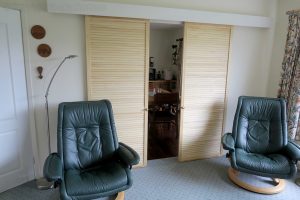 Get creative.
Get your creative juices flowing and use a louvre door to make a 'flat' Christmas tree. Whilst this might not look the same as a conventional Christmas tree, if space is really tight this is a great way to achieve the festive look without having to move loads of furniture around. Also think of all the time you will save not having to hoover up pine needles. And the best thing of all is it can be easily stored away to use again next year.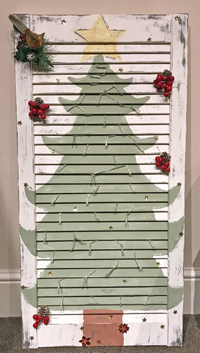 Simply Shutters' range of interior louvre doors is the biggest in the UK with over 2500 doors available from stock. Visit our One Stop Louvre Door Stop here.