We've been at our premises in Brandon, Suffolk for some years now and whilst we love it we decided that our main front office really needed refreshing.
The carpet was even older than Shutter Dog so a makeover wasn't only wanted it was really needed. In case you are wondering Shutter Dog is in her teens.
Being a small family run business it was important for us to get input from everyone to see what their ideas were. Our first decision was to decide on a colour scheme. We then discussed what we wanted from the new office that the old one didn't have.
After brainstorming and discussing our ideas we chose a grey and orange colour scheme as well as to reduce the amount of desks in the room to create a light and airy workspace
We opted for a designated printer station rather than printers on each desk and added 3 large tambour cupboards and 2 smaller tambours to store office equipment, stationary etc. White desks were selected to give the office a fresh, modern look whilst some motivational artwork, anthracite blinds and bright orange accessories were added to complete the appearance.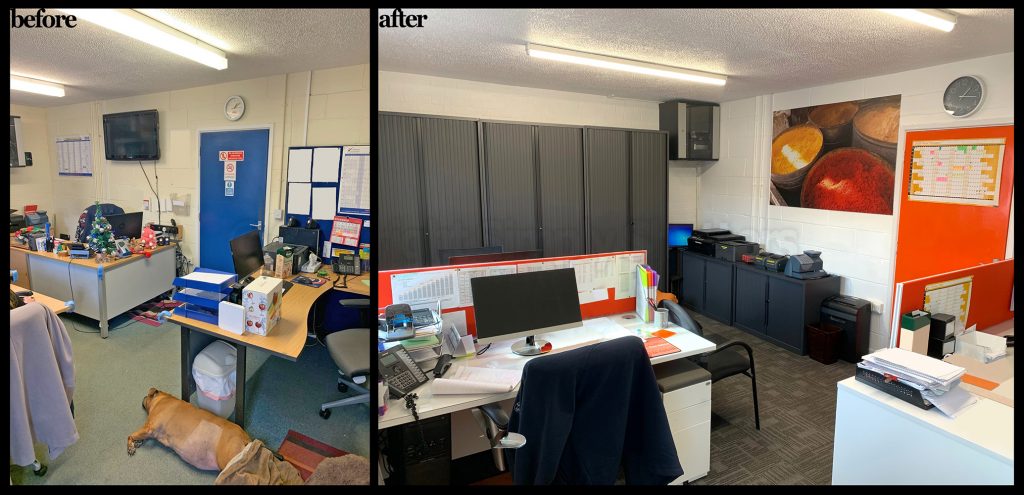 As you can see from the pictures the finished job looks smart and modern and is even better than we expected. Our new office not only looks sharp but because we've utilised the space more efficiently, the overall workspace is more practical to use and move around in.
The team at Simply Shutters love the new office and think it is a visual sign of just how we are progressing as a company.
Here's some more images of the office before the makeover: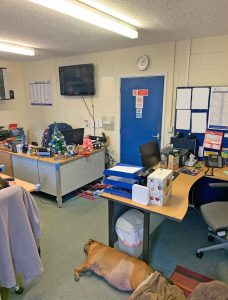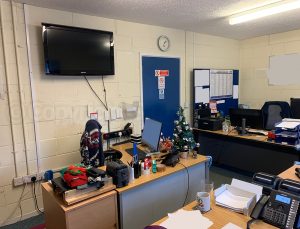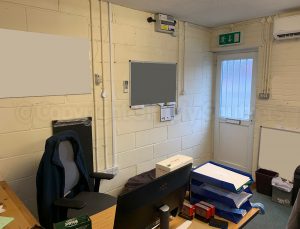 Here's the office after the makeover: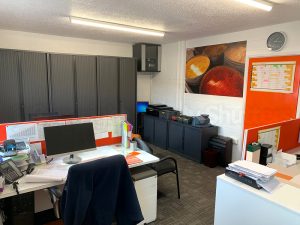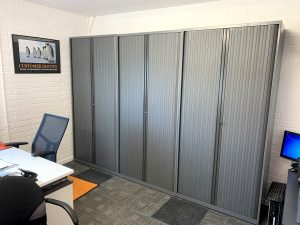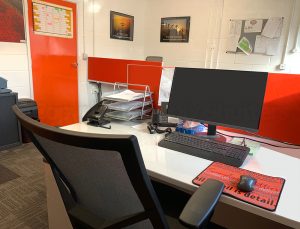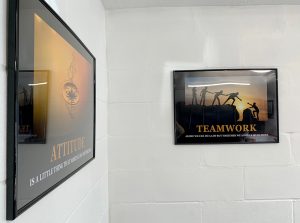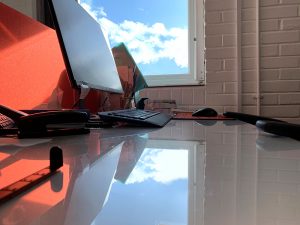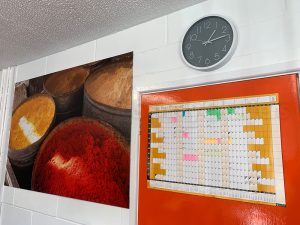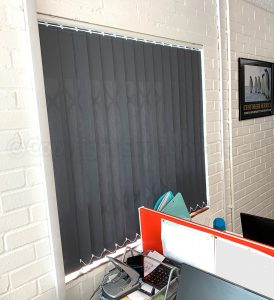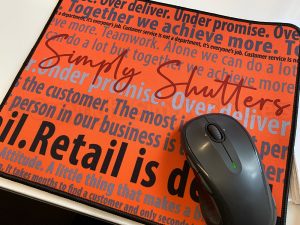 Simply shutters new front office was put together using:
Pinnable Orange Desk Boards
White Desks
White Mobile Pedestals with Cushion Tops
Purchased from: https://www.officefurnitureonline.co.uk/
Tall 2200mm Grey/ Charcoal Tambours
Desk High Grey /Charcoal Tambours
Purchased from: Office Clearance Wiltshire http://www.officecw.co.uk/
Large Picture of Coloured Spices
Purchased from: Gifted
Orange 50 Litre Sensor Bin
Purchased from: Inmotion / Amazon https://www.amazon.co.uk/dp/B01ERXDKVQ/ref=pe_3187911_185740111_TE_item_image
Striped Grey & Solid Black Carpet Tiles
Purchased from: DCTUK Ltd https://www.dctuk.com/
Orange Mats
Purchased from: Excess Retail / Amazon https://www.amazon.co.uk/dp/B00S2WTJSM/ref=pe_3187911_185740111_TE_item_image
Anthracite Grey Blinds
Purchased, Measured and fitted by: https://www.baileysblinds.com/