Product Details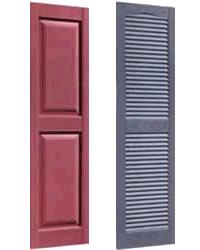 Master Shutters are our ready made shutters and what tremendous value they are too!
Every bit as good as our range of custom built louvre and panel shutters, Master Shutters are available in two widths, 2 styles (louvre and panel), 18 different colours plus a paintable option and 20 pre-determined heights
For those clients who are working to a tight budget the Master Shutter range ought to be given serious consideration.
Imported from the USA, and the huge range of temperatures from the Mexican border up to the Canadian border that can be found over there, Master Shutters will easily handle anything that our temperate climate will throw at them.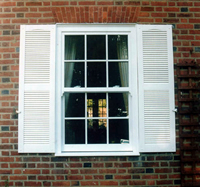 Master Shutters are supplied with a 40 year non transferable warranty together with the fixings to install the shutters and detailed installation instructions.
We carry Master Shutters in stock for immediate delivery so if you need shutters in a desperate hurry just let us know and we will deliver next day if possible?
Width options available:
(all sizes nominal)
Louvre: 12" & 14.5"
Williamsburg Panel: 12" and 14.75"
Please note that these shutters have been designed for decorative/ ornamental use only. The shutters are hollow backed and as such they are not suitable for use as free standing doors.