Your current louvre doors are looking a little tired and worn. You've ordered in some new ones to replace them. What do you do with the old ones? Instead of throwing them away why not turn them into something else you can use. Here are five ideas we came up with: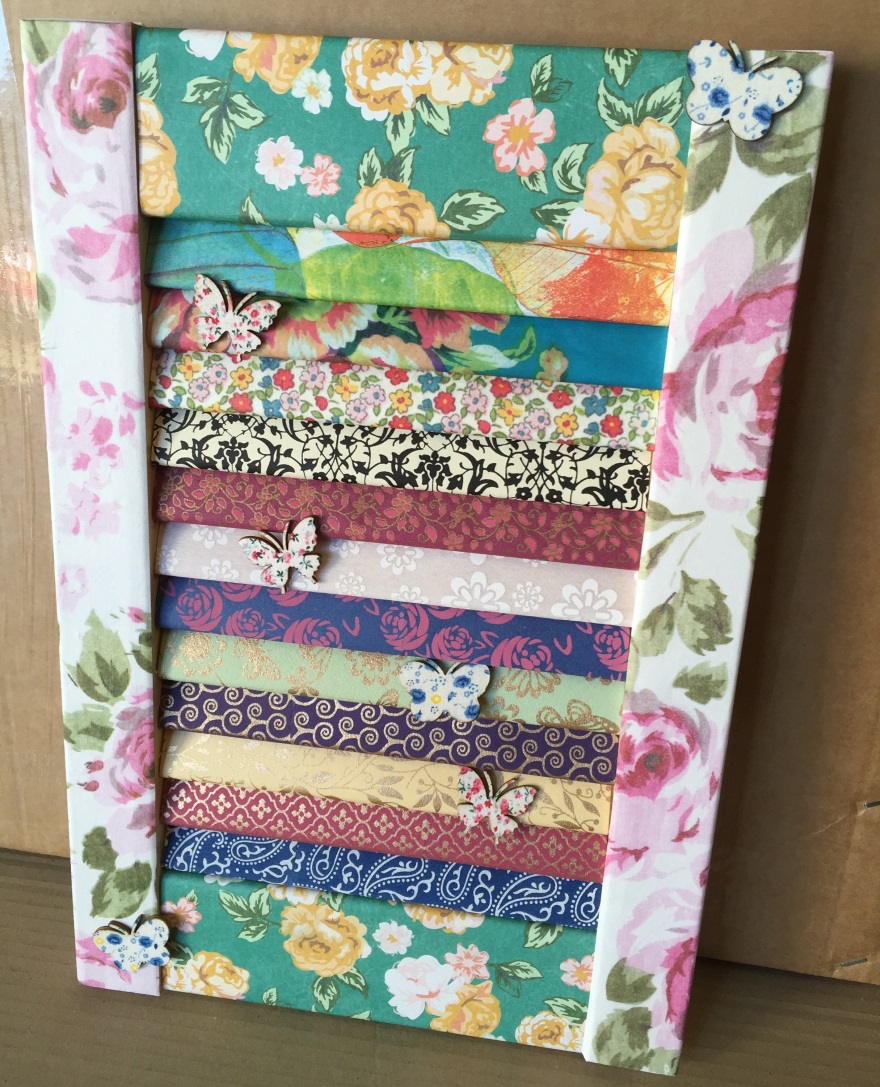 1. Make a decorative wall hanging.
Why not create something a little different by transforming your old louvre door into a decorative piece of wall art. This 12″ x 18" louvre door has been styled with decorative craft paper and butterfly embellishments.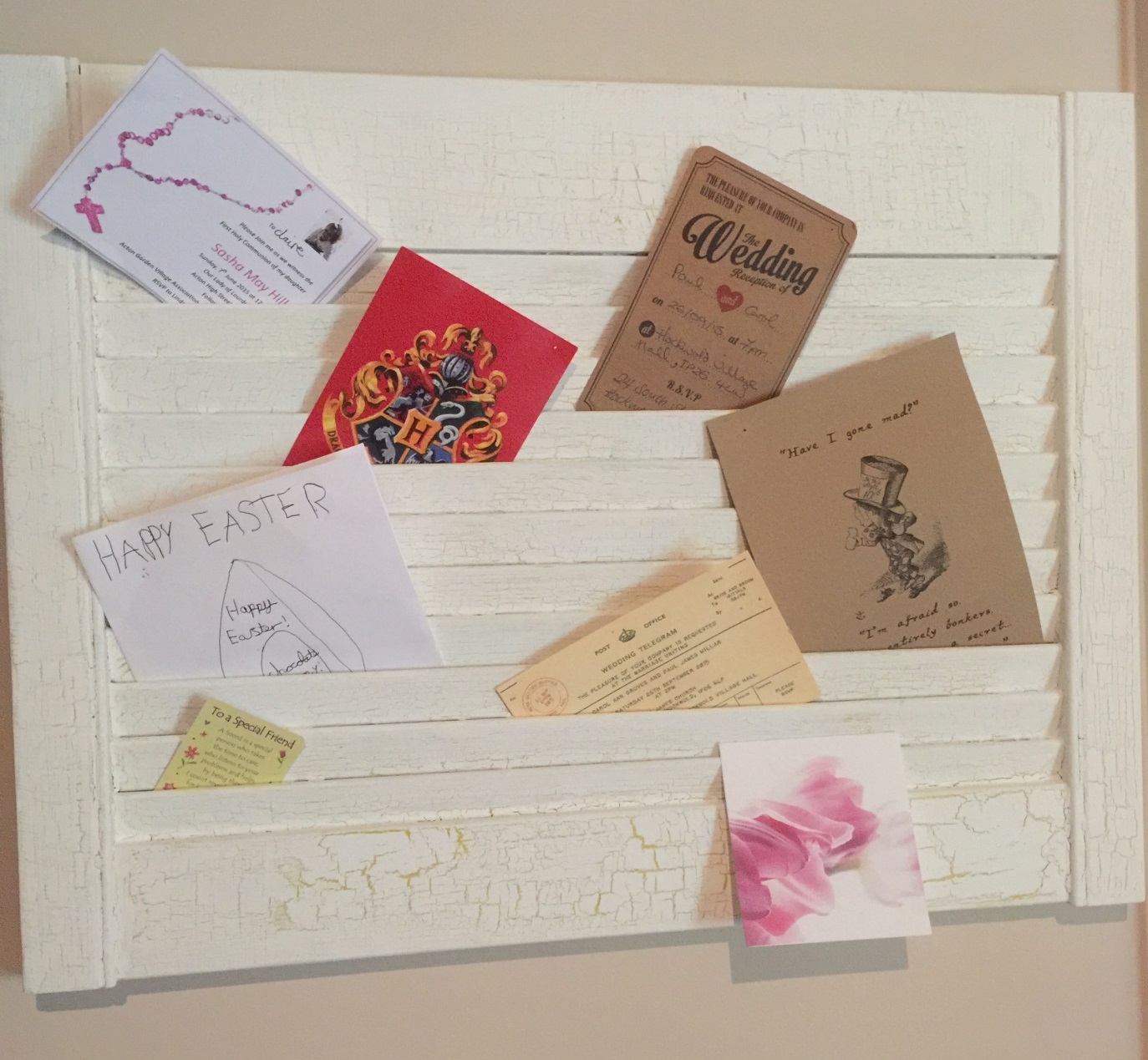 2. Make a kitchen notice board.
Most of us have some form of noticeboard in our house and it's usually a cork board in the kitchen. If you've got an old louvre door why not turn it into a notice board with a twist. When turned upside down the louvre's work ideally as slots to hold your appointment cards and invitations etc. This 18" x 24" louvre door has been re-vamped with a lick of 'cracking' style paint.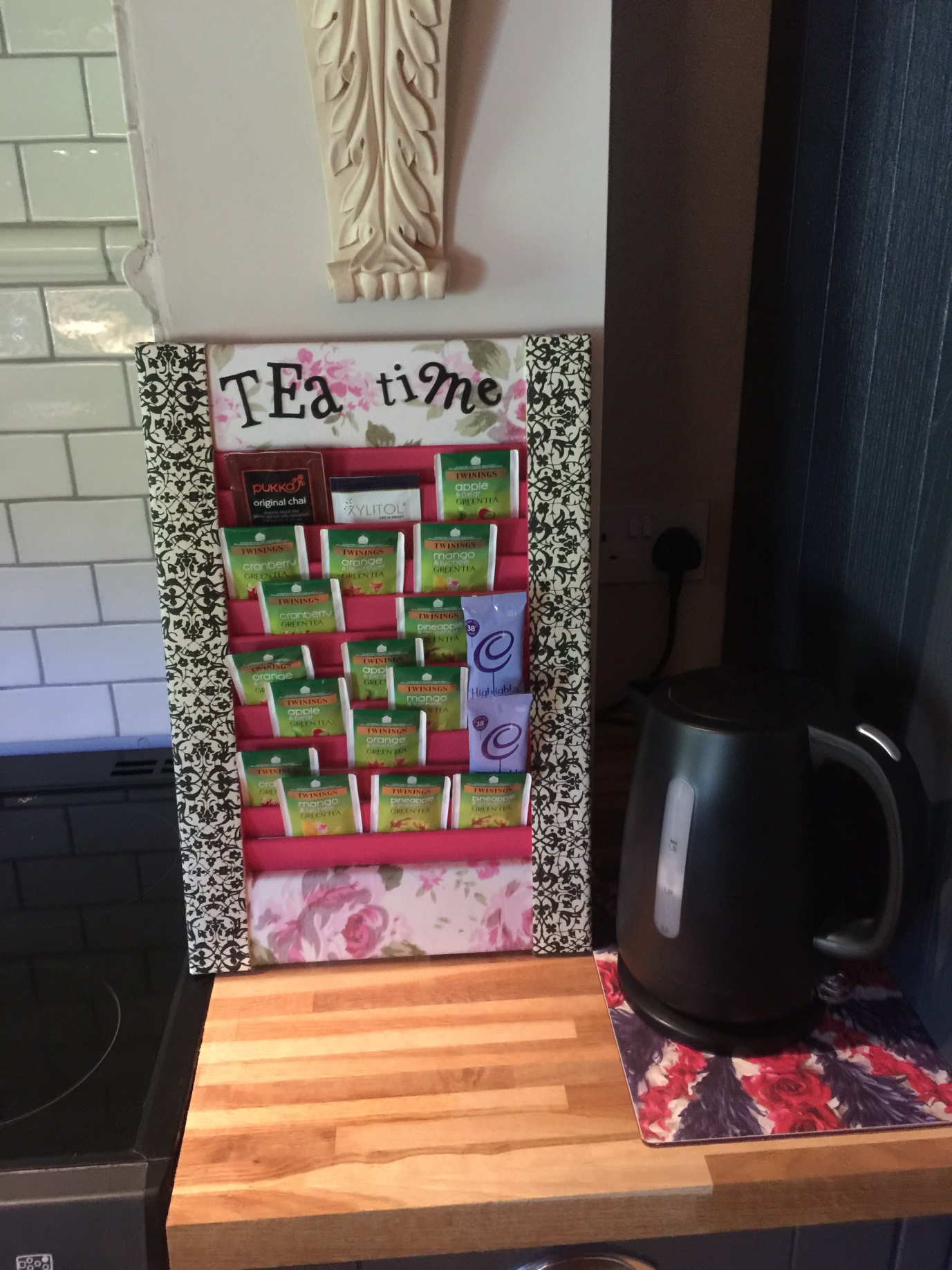 3. Make a teabag caddy/ holder.
If you drink a lot of herbal tea or other sachet drinks you may find you have a lot of sachets in your cupboard looking for a place to settle. Why not fashion an old louvre door into a tea bag caddy. All your sachets are then stored in one place and they look good too. This caddy has been designed using paint, decorative craft paper, and felt lettering.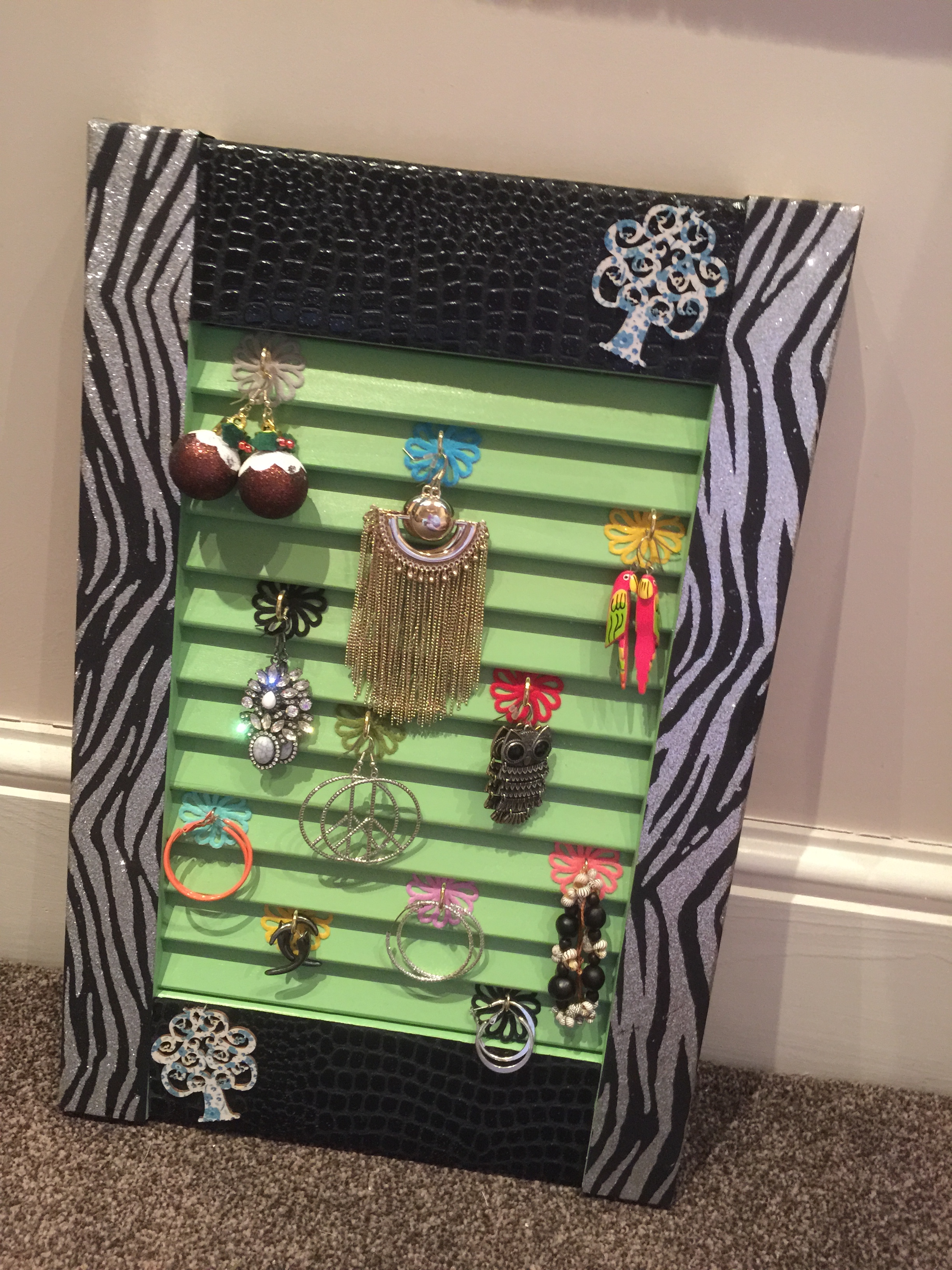 4. Make a jewellery/ earring stand.
As many of us with large jewellery collections know it can be a right pain when you mix up your earrings or worse still lose one. Turn an old louvre door into an earring/ jewellery stand and you can keep all your jewellery in one place. Plus it makes a lovely decorative feature too. This door has been fashioned with texturised craft paper, paint, decorative tree and flower embellishments and screw eye hooks.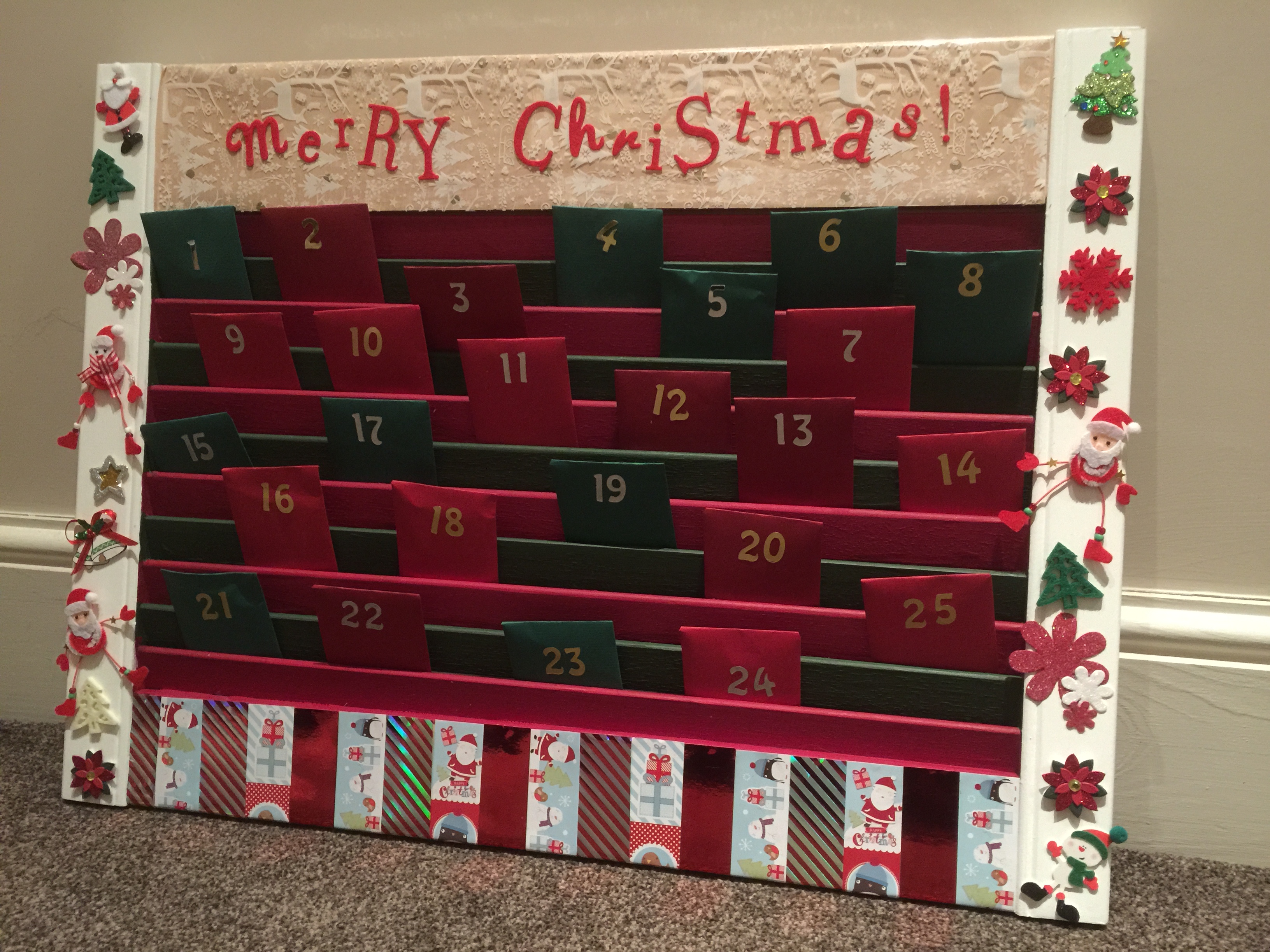 5. Make a Christmas Advent calendar.
Why not create your own advent calender. Better yet craft one out of your old louvre door. You'll not only get to enjoy a chocolate every day of December but it will coordinate with the rest of your homes festive décor. Even Santa will be impressed when he's visiting. This door has been styled with craft paper, wrapping paper, christmas themed embelishments, felt lettering, paint, hand-made envelopes and chocolate coins.
If you have any ideas on up–cycling old louvre doors please share them on our Facebook, Twitter and Pinterest accounts. We'd love to hear them!