We are delighted to announce that we now stock all sizes of white painted louvre doors on an exclusive basis. These special sizes of louvre door are only available at Simply Shutters.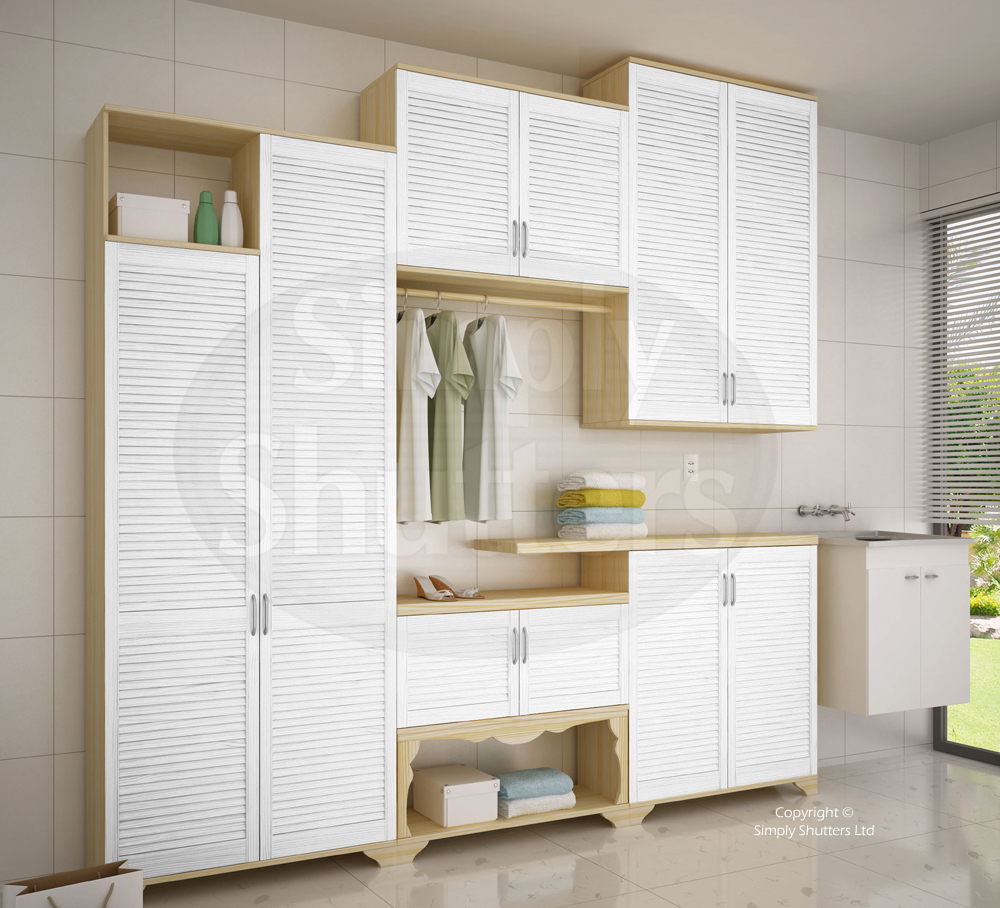 Because of their versatility, louvre doors have enjoyed increasing popularity in recent years.
Whilst there appeared to be plenty of stock available for unpainted doors, the choice of sizes for white painted doors was limited.
The company made the decision to stock an increased range of white painted doors to ensure customers had better access to the sizes they needed but could not find.
As a result we now supply 12 different heights across 12 widths in the White painted interior louvre door range. This includes the all new 2200mm tall door as well as the previously discontinued 42″ /1067mm tall door giving a total of 64 variations in sizes.
All white painted louvre doors sold by Simply Shutters are factory painted making them an extremely popular choice because of the time that can be saved in preparing an unfinished louvre door for painting. The doors are built to highest quality standards, whilst also having the added benefit of engineered stiles to ensure problems such as bowing or splitting (that can afflict lower quality doors) does not occur.
With over 3000 louvre doors in stock ready for fast dispatch we truly believe we offer the fastest service, unbeatable door quality and unmatched choice to be found anywhere in the UK.
Simply Shutters will always be a name you can rely on.