As the popularity of interior louvre doors grows so has the number of online suppliers. But does this really mean that all the sizes of louvre door are available to you? Maybe the size you need is so uncommon even the abundance of sellers cannot accommodate you.
As you might already know Simply Shutters doesn't just sell external, decorative, shutters we are also a stockist of various sizes of interior louvre doors.
One of our most popular ranges is White Painted Interior louvre doors. Starting from 457mm (18") tall, this range is now available in various sizes all the way up to 2200mm (86.6"). All 2200mm tall doors are an exclusive line available from Simply Shutters. This means you will be unable to source this sized door from any other UK stockist.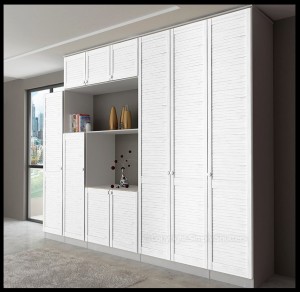 These high quality white painted louvre doors are extremely versatile. The tall height of the doors makes them particularly useful if adhering to a ceiling to floor arrangement however they can also be used in various other applications in your home including hallway doors, cupboard fronts or airing cupboard doors.
Full list of sizes available as follows:
2200mm (T) x 300mm (W)
2200mm (T) x 350mm (W)
2200mm (T) x 400mm (W)
2200mm (T) x 450mm (W)
2200mm (T) x 500mm (W)
2200mm (T) x 550mm (W)
2200mm (T) x 600mm (W)
With over five hundred 2200mm tall doors in stock we can offer fast dispatch*. We deliver to the whole of UK Mainland.
For more information about out range of interior louvre doors click here. 
*Terms and conditions apply