Thursday 12th October marked the release of series 12 of the popular TV series Red Dwarf.
For those of you who don't know Red Dwarf is a science fiction comedy sitcom set upon the 'Red Dwarf' mining spaceship some three million years in the future and follows the adventures of Dave Lister, Arnold Rimmer, Cat, Kryten and Holly, the Red Dwarfs' computer. The series was originally aired between 1988 and 1999 and then was reprised for additional series in 2009. Red Dwarf has a huge cult following and is enormously popular amongst its viewers.
In the first episode of the new series "Cured" we see the gang come across a science centre where evil figures from the past are 'cured' of their wicked ways.
If you look closely enough you will be able to see some of Simply Shutters' louvre doors feature in the episode being used as black louvre panels.  Blink and you will miss it. We consider this proof that Simply Shutters' louvre doors really do stand the test of time.
We are huge fans of the show here at Simply Shutters and are over the moon that our interior louvre doors were used in the production set.
Be sure to keep an eye out for the rest of the series to see if they feature again.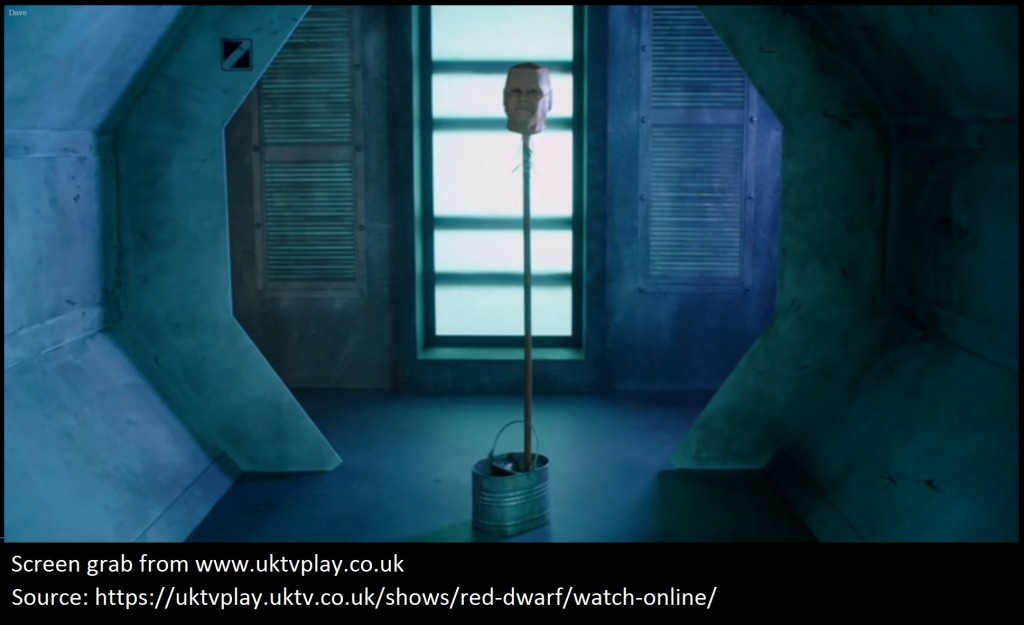 You can watch the episode on catch up here.
For Simply Shutters extensive range of louvre doors visit here. 
Red Dwarf airs 9pm on Thursdays on Dave.
Simply Shutters does not claim copyright on any images used in this article. Image obtained is screen grab from www.uktvplay.co.uk