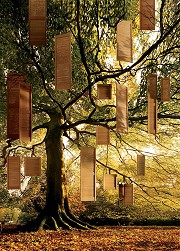 All good things will one day come to an end and this is certainly true in the case of our range of Ramin hardwood shutters.
Ramin is harvested from the forests of Indo-Malaysia where it has grown in abundance. To ensure that the timber does not support illegal logging and uncontrolled deforestation, we only source the timber from approved sources with the proper certification from authorities such as the FSC (Forest Stewardship Council).
The quota set on removing Ramin trees from the forests has now been reached and sadly the supply of Ramin shutters will cease. We have already taken delivery of our last consignment.
To avoid disappointment, we suggest that you place your orders as soon as possible as some sizes have already gone out of stock.
We are looking at replacing our Ramin shutters with suitable, similarly priced alternatives but we have not got to the stage where a decision can be made yet.
In the meantime, we do have a fairly healthy stock level overall and Simply Shutters will be delighted to be able to serve you whilst these stocks last.
Visit our Ramin hardwood page for further information:
https://www.simplyshutters.co.uk/shop/ramin-hardwood-shutters-c-25.html