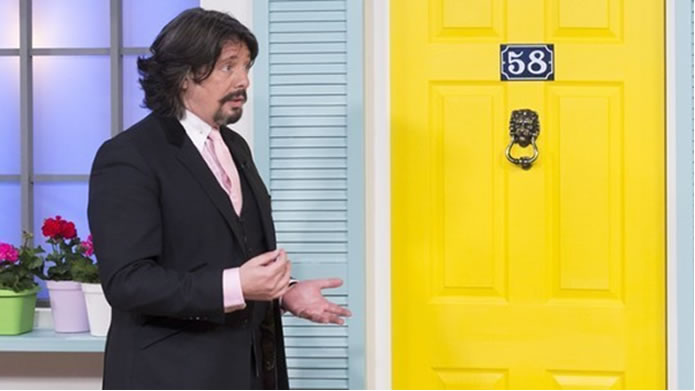 With summer on its way people are going to be spending more time outside. To highlight this ITV's 'This Morning' have been featuring ways to increase the kerb appeal of your home.
Beginning with the exterior of the home, Friday's show featured Interior design expert Laurence Llewelyn Bowen identifying simple and cost effective ways to enhance the outside of your home to make it more appealing and give a great first impression.
The segment discussed the possibility of getting the outside of your home to make a bolder statement by giving the front door a blast of colour, changing the number plaque and even utilising a more emphasised knocker.
Our very own louvre doors were also featured in the segment and look very smart indeed. The doors were shown for external effect as shutters but we would like to point out that internal louvre doors are not suitable for external use. We recommend using purpose made UPVC shutters to achieve the same appearance.
If you missed the show go to ITV Player to catch it on demand to see our louvre doors in their full glory. We are extremely proud of our louvre doors and delighted to have them showcased on This Morning.
Simply Shutters' readymade high quality interior louvre doors are available in 64 size variations, with over 3000 in stock ready for fast dispatch. View the range here: https://www.simplyshutters.co.uk/shop/interior-louvre-doors-c-40.html