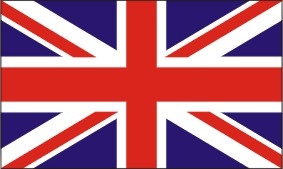 With the exception of the Ramin Hardwood shutters, Simply Shutters manufactures almost all the shutters available on this website from its Suffolk premises.
Simply Shutters Ltd will sell directly to the Trade, Construction Industry, Retail Outlets and end user. We guarantee our prices to be the lowest because we manufacture on site. This cuts out layers of cost by means of reduced transport charges and other company's profit margins so there is no compromise on the quality of the product. We believe that we are the only exterior shutter company of our type within the UK to do this.
We use various methods in the construction of the shutters that we build. If you purchase from us, depending on the product that you have selected, you will find that we have either used stainless steel screws, sonic welding or bonding or a combination of them all.
All Simply Shutters products are built to the highest standard and we won't release an order until we are absolutely happy with it. We know that if we are happy you will be nothing short of delighted because we pride ourselves on our workmanship.
All of our polypropylene products are offered to retail customers / end users with the benefit of a 7 day no quibble money back guarantee and are supported with our lowest Price Promise. Should you discover that you could have purchased a product of a similar nature and quality elsewhere for less, within 30 days of purchase, then Simply Shutters Ltd will match the lower price and further reduce it by 10%. These offers exclude Trade clients who enjoy their own particular benefits.
Simply Shutters welcomes Trade enquiries who will benefit from particularly favourable terms and a very quick order turn round time. We know that going back to a job once you have left to start another can be costly and annoying for both you and your customer. We are able to dispatch the vast majority of Trade orders received within a maximum of 5 working days unless otherwise notified. No other company can you offer you the speedy dispatch times that we are able to offer on a regular basis. The challenge is there so why not put us to the test? Call us today on 01842 814260.
Any information provided by you will not be sold on to third parties and will be kept safe and secure. We value your privacy (see Privacy Statement) as if it were our own.