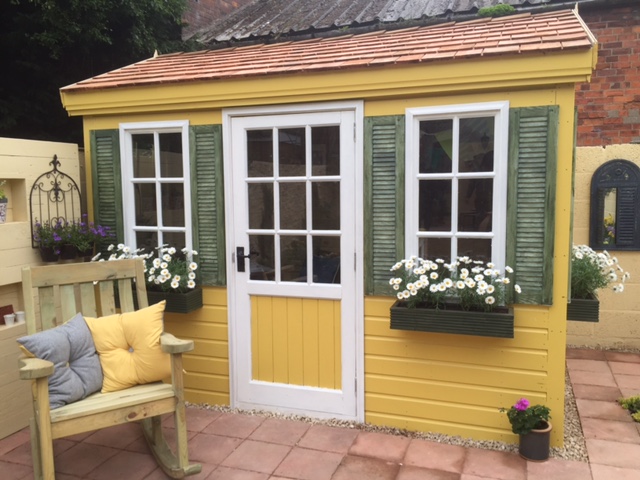 Simply Shutters has proudly featured on ITV's Love Your Garden.
If you're not already familiar with Love Your Garden, it is a garden make-over show hosted by Alan Titchmarsh featuring gardening experts David Domoney, Frances Tophill and Kate Rushworth. The programme focuses on 'giving back' to deserving people by transforming their gardens that are in much need of a makeover.
"We've searched the country to bring you eight fabulous, inspirational stories, all in need of a garden makeover"….. ITV's Love Your Garden
Currently in its fifth series, episode six of Love Your Garden centres on Macmillan nurse Maggie from Hull.
Simply Shutters was asked by the Love Your Garden team to supply shutters to be used for the continental style shed they were creating in Maggie's Mediterranean themed garden. They chose to create a Mediterranean themed retreat to allow Maggie to feel as though she had a relaxing space to visit.
The design included beautiful flower arrangements, rose arbour archway, decorative terracotta earthenware pots, relaxing furniture and the continental style shed. It also had a water feature and sandpit so Maggie's grandchildren could enjoy the space too.
We supplied Alan & his team with our paintable, decorative plastic shutters. This allowed the team to paint the shutters any colour they wanted to ensure they kept with the Mediterranean theme.
The use of decorative shutters on the shed was not only creative but provided a fantastic little lift to the overall appearance of the garden. Significantly, Maggie wouldn't have any regular upkeep to carry out on the shutters in the future.
For more information on these maintenance free decorative shutters click on the link below:
https://www.simplyshutters.co.uk/shop/decorative-shutters-traditional-louvre-shutters-p-36.html
We jumped at the chance to supply our shutters to Love Your Garden. Not only because we thought it was such a unique and creative way to use our external shutters, but because we were eager to be part of the project to help Maggie because of all the hard work she does as a Macmillan Nurse. We are so proud that we were able to supply shutters for such a deserving cause.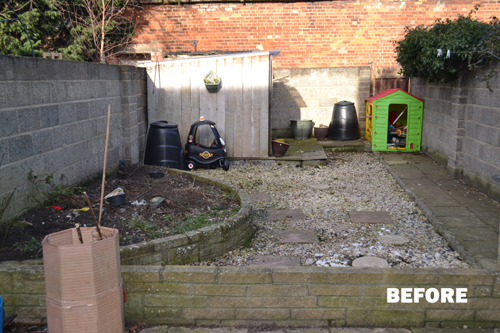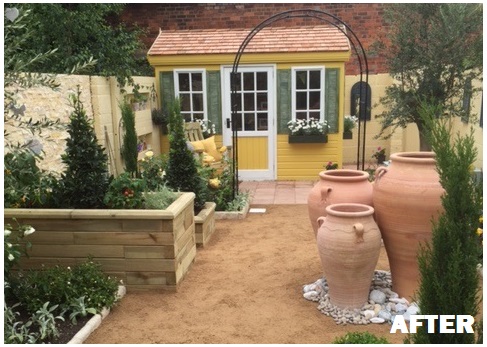 Love Your Garden can be seen each Tuesday at 8pm on ITV and is repeated on Sundays on ITV at 11.30.