Simply Shutters proudly sponsors speedway rider Connor King.
For those that don't know Speedway is a motorcycle sport that usually consists of a team of around four riders and takes place on an oval shaped dirt track. On a race day (meeting) two teams from a league go up against each other and take part in a number of heats/ laps.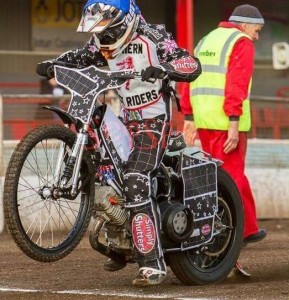 Each rider rides a bike that has no brakes and a single fixed gear and can reach speeds of 80mph accelerating from 0-60mph in approximately 3 seconds. Each heat consists of two members from each team going up against each other in a four lap, high speed, high octane race which usually lasts around 60- 90 seconds.
Riders are rewarded with points depending on where they are placed. The points are then added up and counted towards each team's final total at the end. Points are scored as follows:
First place: 3 points
Second place: 2 points
Third place: 1 point
Fourth place: 0 points
All riders must wear a special uniform to protect themselves that consists of a race suit, boots and helmet. Goggles are also worn to protect the eyes. The bikes are liveried to match the riders suit.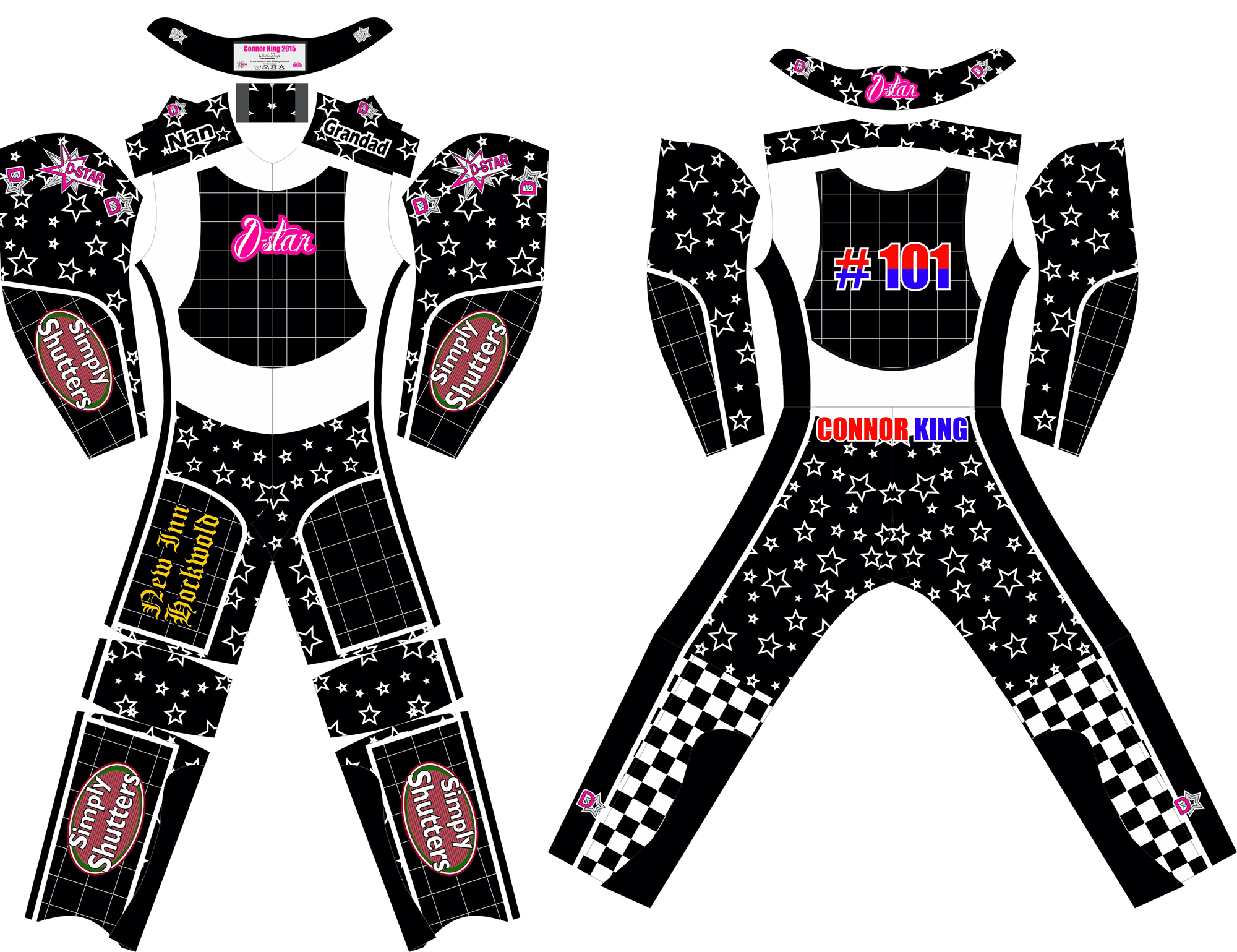 Look out for Connor at his next meeting. You will see our logo displayed on his uniform and bike covers.
Connor has been competing in the Midland Development League since 2013 and has worked hard to gain a good reputation as a capable and motivated rider. He has been contracted to ride for the Mildenhall Fen Tigers Cubs in the 2016 season.
We think he's got a promising Speedway career ahead of him and are delighted to sponsor him as he continues on his journey.
To like Connor's Facebook page click here.
For more information about Speedway and for Fixtures/ Results and Leagues click here to go to the Speedway Great Britain website.
For more information about Mildenhall Fen Tigers Cubs click here.