Mediterranean style homes have a lot of appeal. Mostly featured in sun rich continents this style gained prominence in the 1920s and 30s and continues to be a popular choice.
So what are the key characteristics of a Mediterranean property?
A common feature is a white painted façade with a terracotta or brick red coloured tiled roof. However, lots of other warm colours are also often featured such as browns, oranges, yellows, and reds as well as cooler colours like blues and purples.
Curves, circles, and arches are quite popular with windows and doorways often arched.
An indoor/outdoor style is heavily featured including exposed brick and stone, courtyards, lots of potted plants and trees, and adaptable furniture such as wicker or rattan.
In addition, to this Mediterranean style homes are also quite simplistic in design and ornaments and other embellishments are not overdone.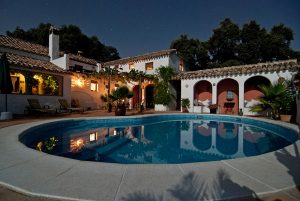 If you are thinking of incorporating a similar design in your home here are there are a few simple, yet easy things you can do.
Exterior
1. Paint your house
A clean, crisp white house against red or brown coloured roof tiles will create the look perfectly. Or if you want a warmer, villa look an orange or dark yellow will look just as good.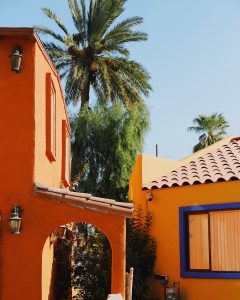 2. Add some external shutters
Painting the house is not an option for everyone be it down to physical or financial barriers. But you can still add a Mediterranean flare to your property by adding some decorative exterior window shutters. The louvre style shutter tends to be a firm favourite in this style home however board & batten style shutters also feature often. Try a bold blue, green or yellow colour that's in contrast to the shade of your home.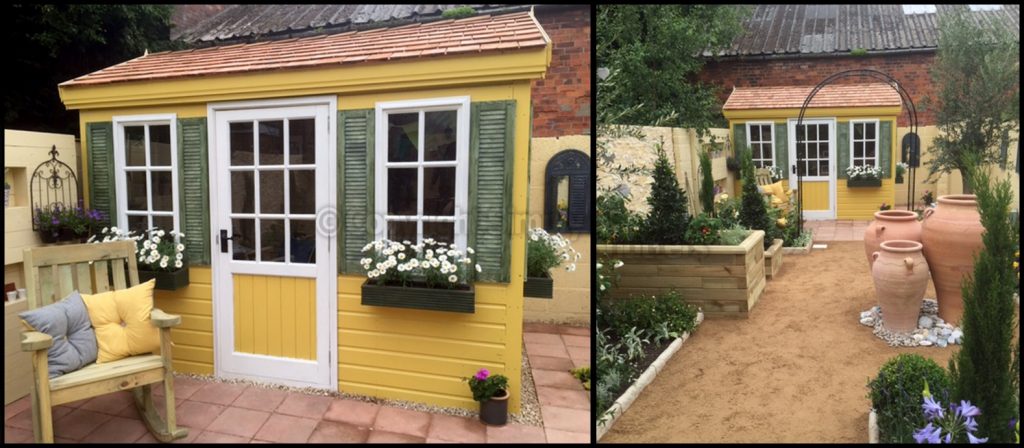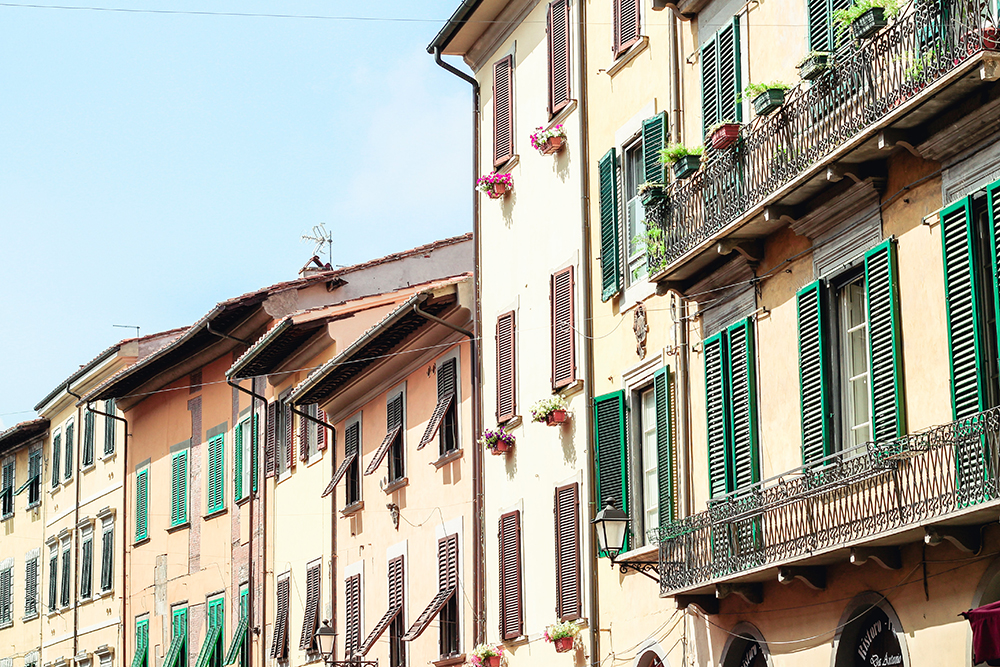 3. Add some plants.
Potted trees such as palms, cypress tress or olives trees are a great way to create a Mediterranean vibe. Using terracotta or patterned vases and pots will enhance the look. Make your front door grander by placing a potted tree either side. Add some pops of colour by adding some red and purple flowers.
4. Have an outdoor dining area.
Bringing the outdoors, in and vice versa is another element of Mediterranean style homes. Due to the warmer climate eating outside is very popular so incorporating a table and chairs in your garden would add to the look. In the UK the weather isn't as warm so by placing the seating area under a canopy or an outdoor heater or firepit you will be able to sit outside even in cooler months. Wicker or rattan furniture adorned with soft cushions surrounding a firepit can create an intimate setting.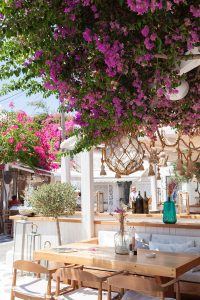 Interior
1. Tile your floor.
Tiled or stone floors are common in warmer climates. You can create this look in your home with tiled or stone floor or for a more modern twist use laminate flooring. A laminate mosaic or patchwork stone tile effect floor is ideal for those who want the look but are working to a tight budget with many types available including patchwork stone and mosaic effect tiles.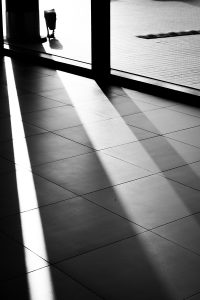 2. Use natural/ earthy colours.
Exposed brick and stone are very popular in this style of home however where this is not a possibility then accessorise with earthy or natural coloured furniture and embellishments such as big wooden fruit bowls and natural coloured oversized vases. Mediterranean homes can also be fairly minimalist so don't over do it.
3. Keep it homely with soft furnishings.
Add some soft furnishings to the mix such as throws and scatter cushions. Add cushioning to your wicker or rattan furniture to make it more comfortable and homely. A more modern look will light, earth colours such as whites, beiges and browns but you can add a hint of colour by adding some floral designed cushions or a patterned rug to tie the room together.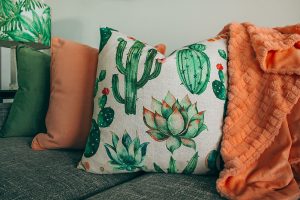 4. Add some arches.
Another feature of some Mediterranean homes is arched windows and doorframes. Often considered quite a grand feature to a home, this isn't always a possibility for everyone so another way of incorporating this design is to have freestanding arched shaped room dividers or arched mirrors.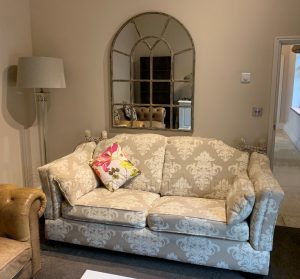 5. More plants.
Like we've said before bring the outside in, and as far as Mediterranean style homes go plants and trees are in abundance. Add some more potted trees and plants inside your home to further enhance the look. If you are not good at keeping plants inside then why not incorporate some faux plants which still hep achieve the look without the maintenance.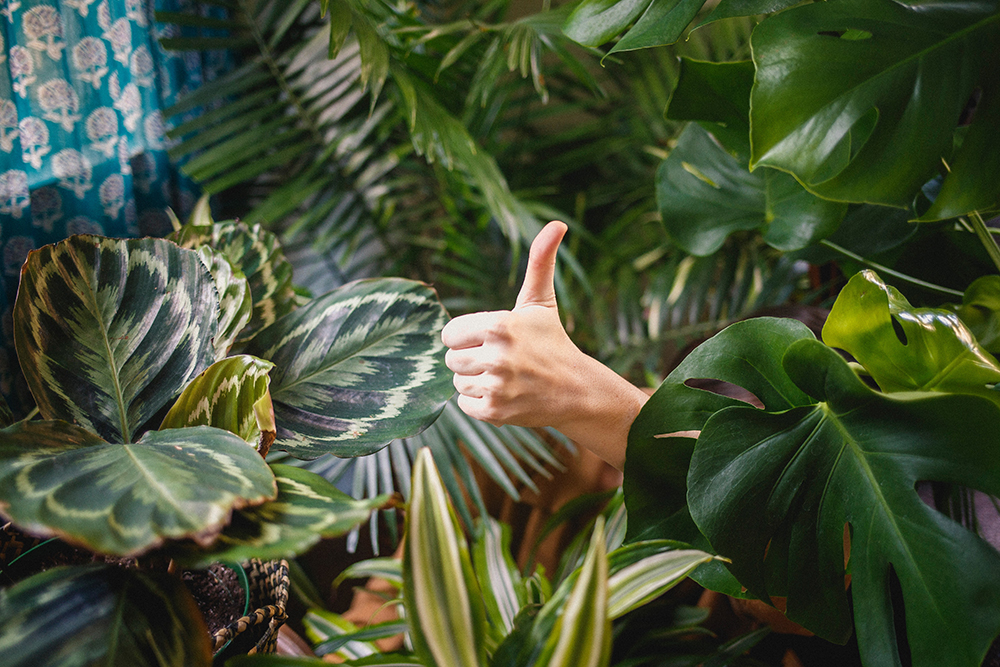 If you are considering creating a Mediterranean look in your home we hope we have inspired some ideas. If this is something you have already achieved then send us your pictures we would love to see them.