Simply Shutters are delighted to release their brand new updated brochure and it's available to download now.
Get our a copy of our new brochure here: https://www.simplyshutters.co.uk/request_brochure.php 
For more than 20 years this small family run business has continued to develop and improve their existing products whilst also introducing some new additions along the way. It was because of this reason the existing brochure was in need of updating.
Not only did the old literature only feature a small amount of information about the decorative Polypropylene shutters and Town & Country synthetic ranges only; but as it was only available as a hard copy it could not be viewed online.
This is no longer the case with introduction of the new 25 page, A4 brochure which is available now in both hard copy and downloadable PDF versions and features the entire product range including:
Traditional Louvre Shutters
Extrawide Traditional Louvre Shutters
Board & Batten and Country Panel Shutters
Town & Country Synthetic Shutters
Town & Country Scandinavian Redwood Shutters
Pine and White Painted interior louvre doors.
Dentil Trim and Exterior/Interior Corners
Window Headers
Doors Surrounds
Security Grilles
Shutter Accessories incl. decorative hinges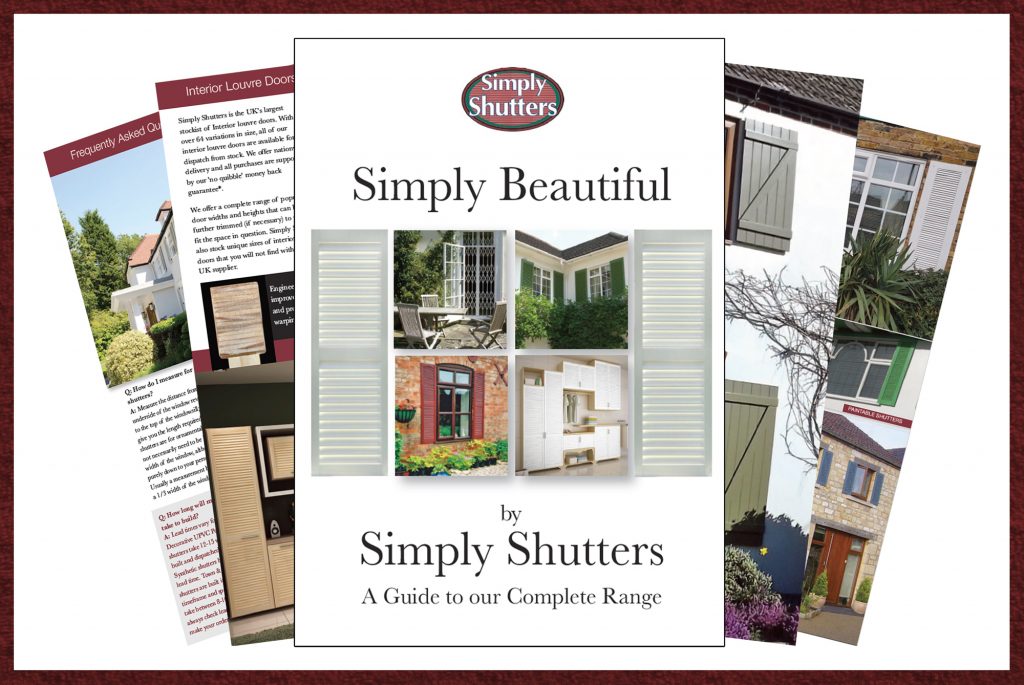 The brochure is picture plentiful featuring even more images of all the products. Each section features expanded product descriptions with more detail about each range. The decorative Polypropylene and Town & Country ranges are also enhanced by greyscale diagrams of the different styles available and detailed colour charts so consumers are able to see which styles and colours are available to them.
And a brand new FAQs section features at the back of the brochure which answers some of the more common questions such as how to measure for my shutters and what are the lead times.
Our existing Town & Country synthetic shutter brochure was designed by Tig Heffernan and so we enlisted her help again for this project. Tig played a vital role and offered her valuable expertise in ensuring the new brochure was appealing. With Tig's assistance were able to work together and create a fantastic new brochure that we hope will be appreciated by all our potential clients that read it.
Customer service and experience has always been top priority to the team at Simply Shutters and so providing clear, concise and accurate information about all available products will not only enhance customer experience but encourage future business.
Managing Co- Director Carol Millar commented "We are beyond excited to release our brand new brochure to showcase what fantastic products Simply Shutters has to offer. We want the brochure to continue to reflect the great reputation we have worked hard to achieve over the years and also expand our visibility to new customers".
Simply Shutters are a small family run business that specialises in the manufacture of bespoke, maintenance free, external, decorative window shutters and the supply of interior louvre doors.
You can request the new brochure online to be delivered by post or a downloadable PDF version is also available. For more information visit: https://www.simplyshutters.co.uk/request_brochure.php ­­­­­­­